"The Beerly" is a new name for an enterprise that's been around since 2009. We began our journey on a cold, crisp December afternoon when a conversation between two college buddies turned practical. We both enjoyed beer, community, and writing—and wanted to find a way to make all those things happen at once. So we threw together a basic website and dubbed it "The Perfectly Happy Man". Within a year we'd reviewed a few hundred beers, and we never looked back.
We like to think that everyone—from simpleton to cicerone—can proudly call themselves beerly. We can all embody this simple ethos when we crack open a beer and enjoy it (responsibly) however suits our fancy.
"Beerly" can also be a way of enjoyment. For us, acting beerly means stopping to rest. Taking in the moment. Being present wherever we are. Intentionally engaging and celebrating our blessings.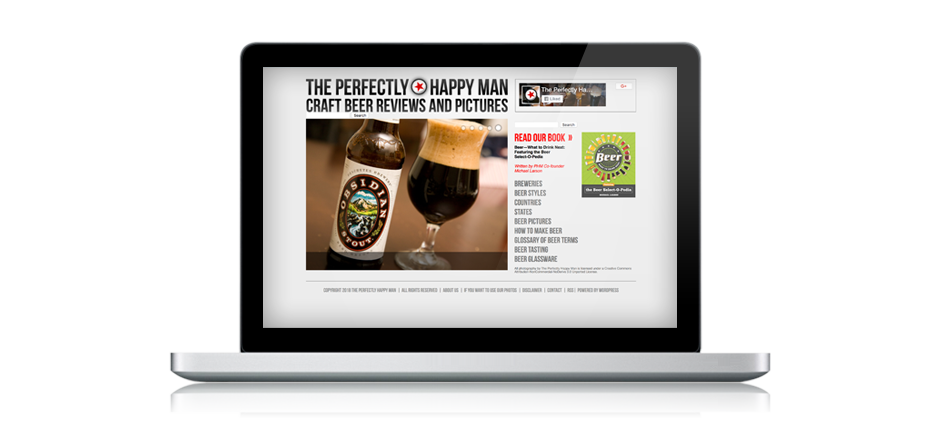 We are real people.
The Beerly was started in 2009 by Michael Larson and Taylor Birkey. What began as a whim quickly turned into a team pursuit. We've had a rotating team of contributors over the years: a group without whom none of this would have happened. Most of us are simple, hard-working, home-grown Chicago boys. We love our families. We work hard for our living. We are family men, writers, marketers, beer professionals, musicians, and even pastors.
We really do hope your experience in our little corner of the internet is a meaningful one. We don't claim to have the most knowledge, or the best opinions, or the niftiest website, or anything like that. We've just come to enjoy beer, and enjoy it together. Everyone is different, and everyone matters. That's what makes this thing fun.